Eldest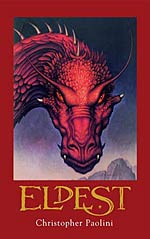 Eldest
divinenanny
2/5/2012


Despite not loving Eragon that much, I was curious how the story continues. This trilogy feels more like a huge book cut in three that three books so you keep feeling that you stopped halfway through.
This book drew Roran and the rest of the village back into the story. Eragon meets the elves and continues his training, and the first battle against Galbatorix is fought.
I have the same complaints here as with Eragon. It imitates too much from classic fiction and Paolini just seems to try too hard. But on the other hand it is entertaining. Three out of five stars.
http://www.divinenanny.nl/home/2010/12/24/finished-eldest-by-christopher-paolini/