The Daughter of Doctor Moreau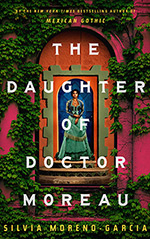 The Daughter of Doctor Moreau
Lett
10/16/2022


A beautifully written retelling with deep and important themes, where all the characters are given a new layer of relatable humanity and the setting a new historical, geographical, and societal context.
The audiobook version of this book was also really well made.
Thanks to NetGalley and the publisher for giving me an ARC of this book in exchange for an honest review.
https://leticiatoraci.wordpress.com/