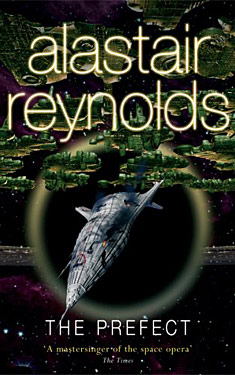 Synopsis
Tom Dreyfus is a Prefect, a law enforcement officer with the Panoply. His beat is the multi-faceted utopian society of the Glitter Band, that vast swirl of space habitats orbiting the planet Yellowstone, the teeming hub of a human interstellar empire spanning many worlds.
His current case: investigating a murderous attack against one of the habitats that leaves nine hundred people dead, a crime that appalls even a hardened cop like Dreyfus. But then his investigation uncovers something even more potentially dangerous-a covert plot by an enigmatic entity seeking nothing less than total control of the Glitter Band...
Excerpt
No excerpt currently exists for this novel.
Reviews
Images
No alternate cover images currently exist for this novel.