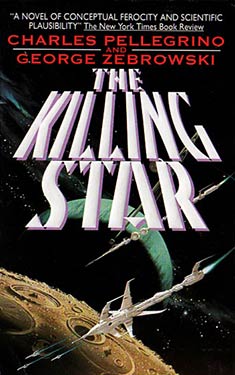 Synopsis
The late 21st century seems like a good time to be alive. Earth is at peace. Humans now command self-replicating machines that create engineering marvels on enormous scales. Artificial habitats dot the solar system. Anti-matter driven Valkyrie rockets carry explorers to the stars at nearly the speed of light. All seems well.
Then, from the uncaring black of space come swarms of relativistic missiles. Though they are merely boulder-sized hunks of metal, they move fast enough to hit with the force of many nuclear arsenals. They are impossible to track and impossible to stop. Humanity is all but wiped out by the horrific bombardment.
A handful of survivors desperately struggle to escape the alien mop-up fleet. They hide close to the sun, inside asteroids, beneath the crusts of moons, within ice rings, and in the fathomless depths of interstellar space. But most are hunted down and slaughtered.
The last man and woman on Earth are captured as zoo specimens. In the belly of an alien starship, a squid-like being relates to them the pitiless logic behind human-kind's execution: the moment humans learned to travel at relativistic speeds was the moment mankind simply became too dangerous a neighbor to have around. Nothing personal.
Excerpt
No excerpt currently exists for this novel.
Reviews
There are currently no reviews for this novel. Be the first to submit one! You must be logged in to submit a review in the BookTrackr section above.
Images
No alternate cover images currently exist for this novel.