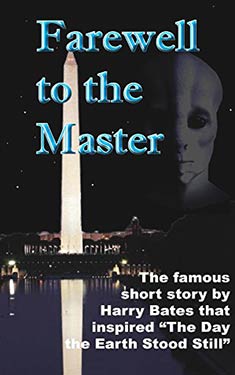 Film & Television Adaptations
Synopsis
This is a reprint of the 1940 first-contact Sci Fi classic short story by Harry Bates that inspired the two movies titled "The Day the Earth Stood Still." This annotated edition includes a new introduction with a biography of Harry Bates and history of the story, plus the story, as well as a listing of more than 200 first-contact book titles.
The humanoid alien Klaatu and the giant robot Gnut suddenly materialize in Washington, D.C., in a time-travel space ship. Two unfathomable beings from somewhere else in the universe. The murder of Klaatu ruins Earth's attempt to peacefully welcome the first interstellar visitors. And one man tries to solve the mystery of why Gnut remains silent, imperious, and unassailable.
Reviews
Images
No alternate cover images currently exist for this novel.