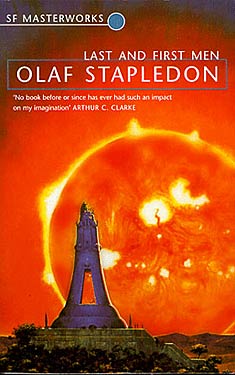 Last and First Men: A Story of the Near and Far Future
Synopsis
Epic Science Fiction Classic! "No book before or since has ever had such an impact on my imagination." Arthur C Clarke
A work of unprecedented scale in the genre, it describes the history of humanity from the present onwards across 2 billion years and 18 distinct human species, of which our own is the first and most primitive. Stapledon's conception of history is a repetitive cycle with many varied civilizations rising from and descending back into savagery over millions of years, but it is also one of progress, as the later civilizations rise to far greater heights than the first. The book anticipates the science of genetic engineering, and is an early example of the (up to now) fictional supermind; a consciousness composed of many telepathically-linked individuals.
Sir Patrick Moore said "This novel Last and First Men is immensely thought-provoking and I've read it time and time again." Profound in the extreme - loved, lauded and recommended by the best SF writers.
Excerpt
No excerpt currently exists for this novel.
Reviews
Images
No alternate cover images currently exist for this novel.