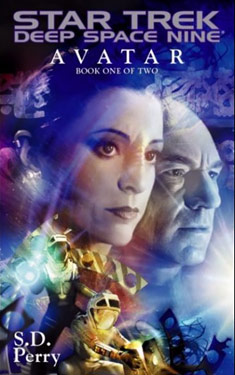 Synopsis
A new era begins in the annals of Deep Space Nine...Star Trek's grittiest and most challenging series may have reached its climatic conclusion on the television screen, but all-new adventures on the frontiers of Federation space continue between the covers of Pocket Books.
In the aftermath of the Dominion War that brought the Star Trek universe to the brink of ruin, space station Deep Space Nine - the galaxy's nexus of military and scientific intrigue, situated as it is on the wormhole that links two quadrants - once again becomes a flashpoint of impending Armageddon when a surprise attack cripples the station, killing the First Officer and threatening the fragile peace. Colonel Kira and the surviving crew of DS9 - along with four controverisal new officers - are all that stand against the outbreak of a new conflict and a doom fortold by the Prophets to coincide with the birth of Captain Benjamin Sisko's child. Meanwhile, Captain Jean-Luc Picard and the crew of the USS Enterprise make a startling discovery, one that will determine the course of an entire civilisation and profoundly affect the lives of the crew of Deep Space Nine...
Excerpt
No excerpt currently exists for this novel.
Reviews
Images
No alternate cover images currently exist for this novel.