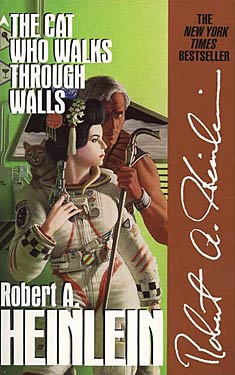 The Cat Who Walks Through Walls
Synopsis
In The Cat Who Walked through Walls, Heinlein creates his most compelling character ever: Dr. Richard Ames, ex-military man, sometime writer, and unfortunate victim of mistaken identity.
When a stranger attempting to deliver a cryptic message is shot dead at his dinner table, this precipitates his marriage to Gwen Novak and sends the newlyweds scurrying to the Moon and then to the planet Tertius, headquarters of the Time Corps.
Ames is thrown headfirst into danger, intrigue, and other dimensions where Lazarus Long still thrives, where Jubal Harshaw lives surrounded by beautiful women, and where a daring plot to rescue the sentient computer called Mike can change the direction of all human history. A physical description follows...
Excerpt
No excerpt currently exists for this novel.
Reviews
Images
No alternate cover images currently exist for this novel.