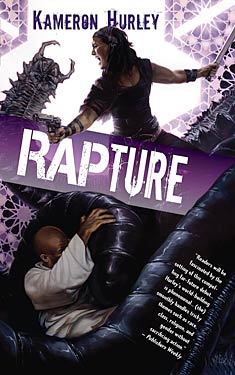 Synopsis
After years in exile, Nyxnissa so Dasheem is back in action in service to the bel dames, a sisterhood of elite government assassins tasked with eliminating deserters and traitors. The end of a centuries-long holy war between her country, Nasheen, and neighboring Chenja has flooded the streets of Nasheen with unemployed - and unemployable - soldiers whose frustrations have brought the nation to the brink of civil war.
Not everyone likes this tenuous and unpredictable "peace," however, and somebody has kidnapped a key politician whose death could trigger a bloody government takeover. With aliens in the sky and revolution on the ground, Nyx assembles a team of mad magicians, torturers,and mutant shape-shifters for an epic journey across a flesh-eating desert in search of a man she's not actually supposed to kill.
Trouble is, killing is the only thing Nyx is good at. And she already left this man to die...
Excerpt
No excerpt currently exists for this novel.
Reviews
Images
No alternate cover images currently exist for this novel.