Synopsis
Seyonne is a man waiting to die. He has been a slave for sixteen years, almost half his life, and has lost everything of meaning to him: his dignity, the people and homeland he loves, and the Warden's power he used to defend an unsuspecting world from the ravages of demons. Seyonne has made peace with his fate. With strict self-discipline he forces himself to exist only in the present moment and to avoid the pain of hope or caring about anyone. But from the moment he is sold to the arrogant, careless Prince Aleksander, the heir to the Derzhi Empire, Seyonne's uneasy peace begins to crumble. And when he discovers a demon lurking in the Derzhi court, he must find hope and strength in a most unlikely place...
Excerpt
No excerpt currently exists for this novel. Be the first to submit one!

Submit an Excerpt
Reviews
Images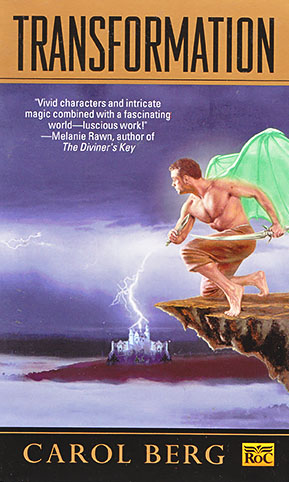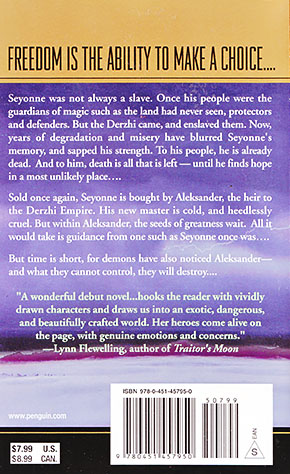 Have you got a cover image that we don't have? Submit an alternate cover image for Transformation here!