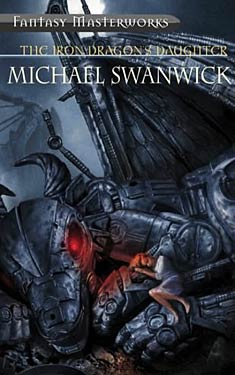 The Iron Dragon's Daughter
Synopsis
Jane is a changeling child, enslaved in a factory that makes the iron dragons - terrible engines of war - until she discovers the secret of the dragons' sentience and is able to use one of the beasts to escape. Then, her adventures as a thief and an outsider take her into a reality rich in wild magic and sharp-edged technology, a world where Time and shopping malls have a strange relationship and gryphons have a low capacity for alcohol. A surprising and brilliant novel that undercuts the easy escapism of more conventional fantasy.
Excerpt
No excerpt currently exists for this novel. Be the first to submit one!

Submit an Excerpt
Reviews
Images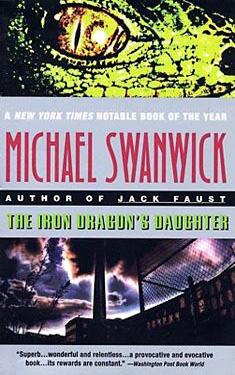 Have you got a cover image that we don't have? Submit an alternate cover image for The Iron Dragon's Daughter here!