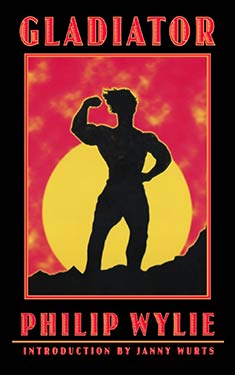 Film & Television Adaptations
Synopsis
"'What would you do if you were the strongest man in the world, the strongest thing in the world, mightier than the machine?' He made himself guess answers for that rhetorical inquiry. 'I would run the universe single-handed. I would scorn the universe and turn it to my own ends. I would be a criminal. I would rip open banks and gut them. I would kill and destroy. I would be a secret, invisible blight. I would set out to stamp crime off the earth.'"
Hugo Danner is the strongest man on earth, the result of a monstrous experiment by his scientist father. Nearly invulnerable, he can run faster than a train, leap higher than trees, lift a wrecked vehicle to rescue its pinned driver, and hurl boulders like baseballs. His remarkable abilities, however, cannot gain him what he desires most--acceptance--for Hugo Danner is desperately lonely, shunned and feared for his enormous strength.
An enduring classic in speculative fiction and the reported inspiration for the original comic hero, Superman, Gladiator is a melancholic tale of a boy set apart because of his unique gift and his lifelong struggle to come to terms with it.
Excerpt
No excerpt currently exists for this novel.
Reviews
Images
No alternate cover images currently exist for this novel.