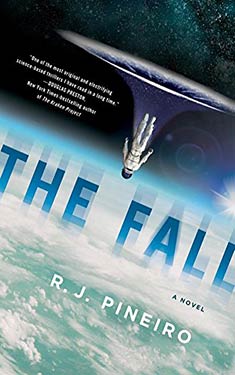 Synopsis
In R. J. Pineiro's The Fall, a sci-fi thriller, a man jumps from the upper-most reaches of the atmosphere and vanishes, ending up on an alternate Earth where he died five years earlier.
Jack Taylor has always been an adrenaline junkie. As a federal contractor, he does dangerous jobs for the government that fall out of the realm of the SEALS and the Marines. And this next job is right up his alley. Jack has been assigned to test an orbital jump and if it works, the United States government will have a new strategy against enemy countries.
Despite Jack's soaring career, his personal life is in shambles. He and his wife Angela are both workaholics and are on the verge of getting a divorce. But the night before his jump, Jack and Angela begin to rekindle their romance and their relationship holds promise for repair. Then comes the day of Jack's big jump. He doesn't burn up like some predicted--instead, he hits the speed of sound and disappears.
Jack wakes up in an alternate universe. One where he died during a mission five years earlier and where Angela is still madly in love with him. But in this world, his boss, Pete, has turned to the dark side, is working against him, and the government is now on his tail. Jack must return to his own world but the only way for him to do that is to perform another orbital jump. This time is more difficult though--no one wants to see him go.
Jack's adrenaline is contagious--The Fall will keep readers on the edges of their seats, waiting to find out what crazy stunt Jack will perform next and to learn the fate of this charming, daredevil hero.
Excerpt
No excerpt currently exists for this novel. Be the first to submit one!

Submit an Excerpt
Reviews
Images
No alternate cover images currently exist for this novel. Be the first to submit one!