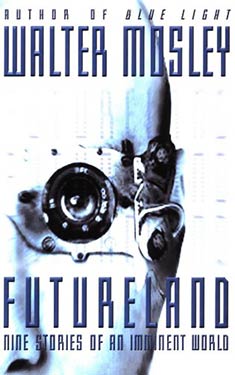 Futureland: Nine Stories of an Imminent World
Synopsis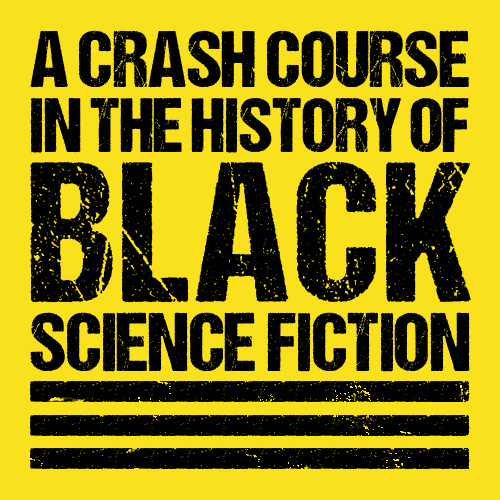 This work is a selction from author Nisi Shawl's: A Crash Course in the History of Black Science Fiction, an annotated list of 40+ black science fiction works that are important to your understanding of its history. Read more about this selection below.
Life in America a generation from now isn't much different from today: The drugs are better, the daily grind is worse. The gap between the rich and the poor has widened to a chasm. You can store the world's legal knowledge on a chip in your little finger, while the Supreme Court has decreed that constitutional rights don't apply to any individual who challenges the system. Justice is swiftly delivered by automated courts, so the prison industry is booming. And while the media declare racism is dead, word on the street is that even in a colorless society, it's a crime to be black.
But the world still turns, and folks still have to get by with the hands they're dealt, folks such as:
Ptolemy "Popo" Bent: This gentle backwoods child has a genius I.Q.- and a soul so pure that officials want him locked up forever.
Folio Johnson: A hardboiled, cyber-augmented private eye who can see beneath the dark poetry of the metropolis, he will need an even greater edge than that to find out who's systematically murdering rich, young Nazis.
Fera Jones: She's the boxing Queen of the Ring who must still fight all comers to save her dad, preserve her identity, and protect the fans who believe in her.
Dr. Ivan Kismet: The world's richest man, Macrocode's CEO is a tycoon, tyrant, and messiah who is evidently more powerful than God. So it's too bad for everyone that Dr. Kismet is utterly insane.
Walter Mosley brings to life the celebs, working stiffs, leaders, victims, technocrats, crooks, oppressors, and revolutionaries who inhabit a glorious all-American nightmare that's just around the corner. Welcome to Futureland.
Table of Contents:
Angel's Island - (2001) - novelette
Doctor Kismet - (2001) - novelette
En Masse - (2001) - novella
Little Brother - (2001) - shortstory
The Electric Eye - (2001) - novelette
The Greatest - (2001) - novelette
The Nig in Me - (2001) - novelette
Voices - (2001) - novelette
Whispers in the Dark - (2001) - novelette
Excerpt
No excerpt currently exists for this novel.
Reviews
Images
No alternate cover images currently exist for this novel.