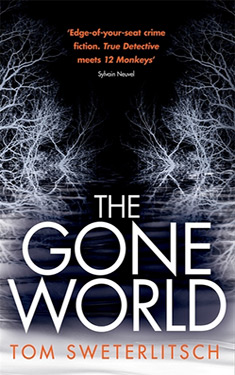 Synopsis
March 9th, 1997: A family murdered, a daughter missing. All evidence points to a dangerous suspect: ex-Navy SEAL Patrick Mursult, who has vanished without a trace. NCIS Special Agent Shannon Moss is determined to take down Mursult and bring the girl home. But Moss isn't only up against the clock -- working together with the FBI, the case runs against walls of uncooperative witnesses and a lack of solid leads. Spanning the coal towns and mountains of Pennsylvania and West Virginia, every moment without a break in the case brings everyone involved closer to tragedy.
Shannon Moss, however, is one of the few federal agents with clearance to investigate strands of the multiverse -- to experience possible futures that grow out of the circumstances of the present.
April 19th, 2014: Moss arrives seventeen years in the future to question witnesses whose lives have changed far from their fears and tensions that had made them so reticent to talk about the killing of the Mursult family when it was close at hand. Filling in details of the long past case, Moss learns the terrible truth about Mursult and the fate of the missing girl.
Moss returns to the present with the information she needs to close the case, but at what cost? Every decision she makes, every plot she unravels, has terrifying consequences -- consequences she sees with every trip to a new future.
Excerpt
No excerpt currently exists for this novel. Be the first to submit one!

Submit an Excerpt
Reviews
Images
No alternate cover images currently exist for this novel. Be the first to submit one!