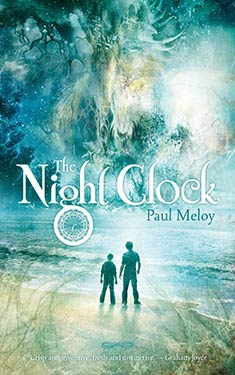 Synopsis
"In the stories of Paul Meloy - where walk the living dead, genetically modified pandas, and the mad and terrible Nurse Melt, among others - raw, tell-it-like-it-is comedy brawls with trippy horror in a cage match for the human soul. Take a front row seat. Try not to get any blood on you" - Joe Hill
Phil Trevena's patients are dying and he needs answers. One of the disturbed men in his care tells him that he needs to find Daniel, that Daniel will be able to explain what is happening. But who is Daniel? Daniel was lost once, broken by the same force that has turned its hatred on Trevena. His destiny is greater than he could ever imagine.
Drawn together, Trevena and Daniel embark on an extraordinary journey of discovery, encountering The Firmament Surgeons in the Dark Time - the flux above our reality. Whoever controls Dark Time controls the minds of humanity. The Firmament Surgeons, aware of the approach of limitless hostility and darkness, are gathered to bring an end to the war that the Autoscopes, before they tear our reality apart...
The Night Clock is Paul Meloy's extraordinarily rich debut novel, introducing us to a world just beyond our own, shattering preconceptions about creativity and mental illness, and presenting us with a novel like no other.
"Paul Meloy has long been one of my favourite short fiction writers. When we first took on Solaris in 2009, he was one of first authors I approached about writing a novel for us. It's taken a few years but the wait has been well worth it. Meloy's stories are poetic, extraordinary and phantasmagoric, but, most importantly, they ring true. Paul's insights into mental health, the artistry of madness and the revelatory nature of the best genre fiction are what makes him one of most exciting writers working today." Jonathan Oliver, Solaris Editor-in-Chief
Excerpt
No excerpt currently exists for this novel. Be the first to submit one!

Submit an Excerpt
Reviews
Images
No alternate cover images currently exist for this novel. Be the first to submit one!