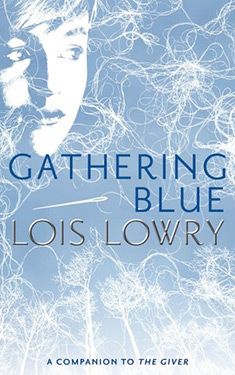 Synopsis
Kira, an orphan with a twisted leg, lives in a world where the weak are cast aside. When she is given a task that no other community member can carry out, Kira soon realizes that she is surrounded by many mysteries and secrets. No one must know of her plans to uncover the truth about her world-and to find out what exists beyond it.
Excerpt
"Mother?"
There was no reply. She hadn't expected one. Her mother had been dead now for four days, and Kira could tell that the last of the spirit was drifting away.
"Mother." She said it again, quietly, to whatever was leaving. She thought that she could feel its leave taking, the way one could feel a small whisper of breeze at night.
Now she was all alone. Kira felt the aloneness, the uncertainty, and a great sadness.
This had been her mother, the warm and vital woman whose name had been Katrina. Then after the brief and unexpected sickness, it had become the body of Katrina, still containing the lingering spirit. After four sunsets and sunrises, the spirit, too, was gone. It was simply a body. Diggers would come and sprinkle a layer of soil over the flesh, but even so it would be eaten by the clawing, hungry creatures that came at night. Then the bones would scatter, rot, and crumble to become part of the earth.
Kira wiped briefly at her eyes, which had filled with tears. She had loved her mother, and would miss her terribly. But it was time for her to go. She wedged her walking stick in the soft ground, leaned on it, and pulled herself up.
She looked around uncertainly. She was young still, and had not experienced death before, not in the small two-person family that she and her mother had been. Of course she had seen others go through the rituals. She could see some of them in the vast foul smelling Field of Leaving, huddled beside the ones whose lingering spirits they tended. She knew that a woman named Helena was there, watching the spirit leave her infant, who had been born too soon. Helena had come to the Field only the day before. Infants did not require the four days of watching; the wisps of their spirits, barely arrived, drifted away quickly. So Helena would return to the village and her family soon.
As for Kira, she had no family, now. Nor any home. The cott she had shared with her mother had been burned. This was always done after sickness. The small structure, the only home Kira had ever known, was gone. She had seen the smoke in the distance as she sat with the body. As she watched the spirit of her mother drift away, she had seen the cindered fragments of her childhood life whirl into the sky as well.
She felt a small shudder of fear. Fear was always a part of life for the people. Because of fear, they made shelter and found food and grew things. For the same reason, weapons were stored, waiting. There was fear of cold, of sickness and hunger. There was fear of beasts.
And fear propelled her now as she stood, leaning on her stick. She looked down a last time at the lifeless body that had once contained her mother, and considered where to go.
Kira thought about rebuilding. If she could find help, though help was unlikely, it wouldn't take long to build a cott, especially not this time of year, summerstart, when tree limbs were supple and mud was thick and abundant beside the river. She had often watched others building, and Kira realized that she could probably construct some sort of shelter for herself. Its corners and chimney might not be straight. The roof would be difficult because her bad leg made it almost impossible for her to climb. But she would find a way. Somehow she would build a cott. Then she would find a way to make a life.
Her mother's brother had been near her in the Field for two days, not guarding Katrina, his sister, but sitting silently beside the body of his own woman, the short-tempered Solora, and that of their new infant who had been too young to have a name. They had nodded to each other, Kira and her mother's brother in acknowledgment. But he had departed, his time in the Field of Leaving finished. He had tykes to tend; he and Solora had two others in addition to the one that had brought about her death. The others were still small, their names yet of one syllable: Dan and Mar. Perhaps I could care for them, Kira thought briefly, trying to find her own future within the village. But even as the thought flickered within her, she knew that it would not be permitted. Solora's tykes would be given away, distributed to those who had none. Healthy, strong tykes were valuable; properly trained, they could contribute to family needs and would be greatly desired.
No one would desire Kira. No one ever had, except her mother. Often Katrina had told Kira the story of her birth-the birth of a fatherless girl with a twisted leg-and how her mother had fought to keep her alive.
"They came to take you," Katrina said, whispering the story to her in the evening, in their cott, with the fire fed and glowing. "You were one day old, not yet named your one-syllable infant name-"
"Kir."
"Yes, that's right: Kir. They brought me food and were going to take you away to the Field-"
Kira shuddered. It was the way, the custom, and it was the merciful thing, to give an unnamed, imperfect infant back to the earth before its spirit had filled it and made it human. But it made her shudder.
Katrina stroked her daughter's hair. "They meant no harm," she reminded her.
Kira nodded. "They didn't know it was me."
"It wasn't you, yet."
"Tell me again why you told them no," Kira whispered.
Her mother sighed, remembering. "I knew I would not have another child," she pointed out. "Your father had been taken by beasts. It had been several months since he went off to hunt and did not return. And so I would not give birth again.
"Oh," she added, "perhaps they would have given me one eventually, an orphan to raise. But as I held you-even then, with your spirit not yet arrived and with your leg bent wrong so that it was clear you would not ever run-even then, your eyes were bright. I could see the beginning of something remarkable in your eyes. And your fingers were long and well-shaped-"
"And strong. My hands were strong," Kira added with satisfaction. She had heard the story so often; each time of hearing, she looked down at her strong hands with pride.
Her mother laughed. "So strong they gripped my own thumb fiercely and would not let go. Feeling that fierce tug on my thumb, I could not let them take you away. I simply told them no."
"They were angry."
"Yes. But I was firm. And, of course, my father was still alive. He was old then, four syllables, and he had been the leader of the people, the chief guardian, for a long time. They respected him. And your father would have been a greatly respected leader too had he not died on the long hunt. He had already been chosen-to be a guardian."
"Say my father's name to me," Kira begged.
Copyright © 2000 by Lois Lowry
Reviews
Images
No alternate cover images currently exist for this novel.