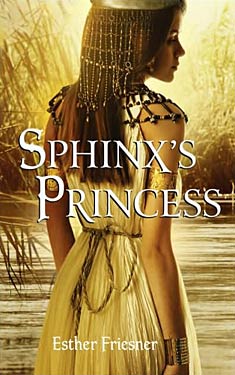 Synopsis
Nefertiti was far more than just a pretty face.
Nefertiti may be the dutiful daughter of a commoner, but her inquisitive mind often gets her into situations that are far from ordinary, like receiving secret lessons from a scribe. And she's the kind of girl who acts first, and apologizes later whenever she witnesses injustice or cruelty. But she is also extraordinarily beautiful. And news of her striking beauty and impulsive behavior attracts the attention of her aunt, the manipulative Queen Tiye, who sees Nefertiti as an ideal pawn in her desire for power. Even though Nefertiti is taken from her beloved family and forced into a life filled with courtly intrigue and danger, her spirit and mind will not rest. She continues to challenge herself and the boundaries of ancient Egyptian society.
Esther Friesner offers readers another fresh new look at an iconic figure-blending historical fiction and mythology in a thrilling concoction.
Excerpt
Gathering Magic almost a year after I tamed my dream-lions, during the Festival of the Inundation, my life began to change as surely as the rising river changes the deepest heart of the Black Land.
The Inundation is always a season of wild rejoicing. It's the time when the god Hapy, fat and generous, makes the river overflow its banks to bring new life to the farmlands. A good flood means a good harvest, a good harvest means we'll have more than enough to eat, that our Pharaoh's reign is blessed, and that the gods love us.
That year, when I was five, the priests of every temple in the city observed the rising of the Nile and declared that their prayers had given us a good flood and a fine harvest to come. All Akhmin filled the streets to celebrate the event with music, dance, song, feasting, and gladness. Sunlight flashed from the brilliantly painted walls of the temples and the enameled gold necklaces, bracelets, and earrings of the highborn men and women. The air was filled with a wonderful jumble of delicious scents from many food vendors. Everyone seemed to be laughing. Father carried me on his shoulders so that I could have a clear view of the festivi- ties. I was pleased to be able to see everything from up so high, but when I caught sight of the older girls dancing, singing, and playing their harps, rattles, and tambourines, I squirmed like a fresh-caught fish.
"What's the matter with you, my little bird?" Father asked, grabbing my ankles when I wriggled so hard that I nearly fell off his shoulders.
"I want to get down!" I cried. "I want to dance, too!"
He chuckled, but he didn't let me go. "You're not a bird anymore; you're a kitten, wanting to pounce on anything that catches your eye. Well, little kitten, this dance is to please the gods and to thank them for all that they've given us. It's a sacred thing, not a game for little girls to play at. If you want to dance for the gods someday, you will, but not now. When you're older."
His voice was always loud, a trait he'd kept from his days commanding Pharaoh's troops on the battlefield. One of the dancers who was waiting her turn to perform overheard him and left her group to approach us. I gasped when I saw her: She was so beautiful! Next to her, my dearly loved Mery would have looked like a little brown hen beside a long-limbed, dark-eyed gazelle. The dancer's eyes were artfully outlined with black kohl, the lids glittering green as the reeds along the Nile, and her lips were tinted the rich red of sunset. I stared, fascinated by the dozens of gold charms adorning her tightly braided wig, but when she smiled at me and offered me her tambourine, I worshipped her with gratitude.
While I bounced on Father's shoulders, beating the little instrument with more enthusiasm than skill, she talked to him. At first I paid no attention to their conversation, but I soon began to feel Father's back growing straighter and straighter, his shoulders tensing.
"That will be enough, my darling," he said, reaching up to still my hands. "Give the tambourine back to this young woman now and thank her." I wondered why his voice sounded so strained, the way it did whenever I'd done something wrong that was too serious for him to laugh off.
"Why so eager to be gone?" the dancer drawled, glancing up at Father from beneath lowered eyelids. "She can play with the tambourine a while longer. The child has talent as well as beauty. You should stay at least long enough to see me dance. I promise you, you won't regret it." She gave him a strange little half-smile.
I didn't know what the stranger was trying to do, giving my father such odd, sidelong looks; I just knew that he ?didn't like it and neither did I. "I'm done," I announced abruptly, handing back the tambourine. "Thank you very much. I want to go home now."
I saw the dancer's lovely face turn ugly in an instant. She snatched the tambourine from my hands and muttered something under her breath. The only words I could make out were "that child . . . spoiled."
"I didn't spoil anything!" I protested as Father carried me off.
"And you never could," he said fondly. "So let's not spoil this happy day by going home too soon. There are still plenty of things to see and taste and try. Now tell me the truth, my kitten: Do you really want to go home, or did you just want to go away from that sharp-faced little dancer?"
"Away," I said. I took a deep breath and added: "I'm sorry."
"What for?" Father exclaimed. "For not liking her? That makes two of us."
"But I should have liked her," I said. "She was beautiful, and she was kind to me. She let me play her tambourine, and she said nice things about me."
"My sweet one, beauty and favors and flattery don't have anything to do with whether or not you should like someone. Affection isn't something you can buy, not if it's real. You still like Mery even when she scolds you, right?"
"I love Mery," I said loyally. "Even if she's not as pretty as that dancer. She was much prettier than Mery, wasn't she, Father?"
"Hrmph." Father coughed into his fist, or at least it sounded like a cough. "I don't think so."
"You don't?" What was wrong with Father, saying something like that? Mery was nice-looking, but nowhere near as lovely as the dancer.
"No, I don't," he said firmly. "Anyway, there are more important things than beauty, dearest."
"But she was prettier than Mery, wasn't she?" I insisted.
"Let's not worry about pretty and prettier," Father said hastily. "And we won't bother Mery with this. Besides, when you're near, all the other girls look like old crocodiles. Now let's go enjoy ourselves!" He broke into a brisk jog that made me shriek with delight as we raced back to the festival.
Copyright © 2009 by Esther Friesner
Reviews
There are currently no reviews for this novel. Be the first to submit one! You must be logged in to submit a review in the BookTrackr section above.
Images
No alternate cover images currently exist for this novel. Be the first to submit one!