The Defining Science Fiction Books of the 1980s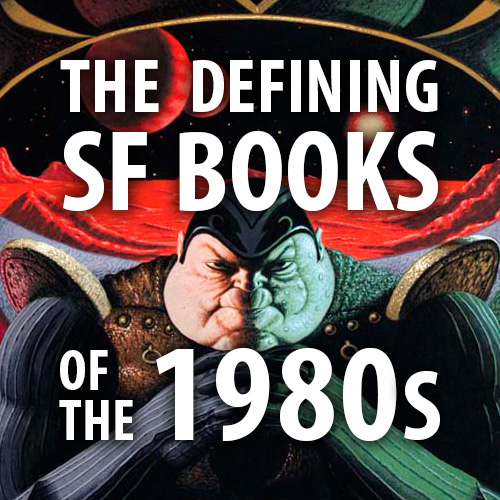 There's a reason why 2011's Ready Player One enshrines the 1980s into the plot of a fantastic science fiction novel - the 1980s is to computer nerds what the 1960s had been to Baby Boomers. The MTV decade saw the world begin its shift from analog to digital, and life moved onto the net. Ender's Game and Neuromancer loom over the decade to become science fiction novels that would be taught in school. Kid's growing up in the 1970s with Apple IIs and Atari 2600s bought IBM PC and Macintosh computers and hooked up them up with CompuServe, The Well and GENIE, beginning the earliest webs of cyberspace. The geeks had inherited the Earth and science fiction was their sacred literature. Science fiction themes dominated computer games, and computer culture, artificial reality, and the techno-sphere reshaped the genre. It was hard to describe science fiction anymore because so many new writers were showing up with so many new ideas. Suddenly everyone was a science fiction fan. By 1989 when Hyperion appeared, it was hard to imagine a future without a symbiotic relationship between humans and computers.
This list comes from the essay The Defining Science Fiction of the 1980s by James Wallace Harris.