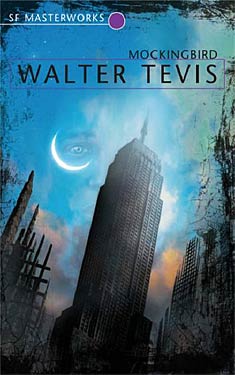 Synopsis
Mockingbird is a powerful novel of a future world where humans are dying. Those that survive spend their days in a narcotic bliss or choose a quick suicide rather than slow extinction. Humanity's salvation rests with an android who has no desire to live, and a man and a woman who must discover love, hope, and dreams of a world reborn.
The future is a grim place in which the declining human population wanders, drugged and lulled by electronic bliss. It's a world without art, reading and children, a world where people would rather burn themselves alive than endure. Even Spofforth, the most perfect machine ever created, cannot bear it and seeks only that which he cannot have - to cease to be. But there is hope for the future in the passion and joy that a man and woman discover in love and in books, hope even for Spofforth. A haunting novel, reverberating with anguish but also celebrating love and the magic of a dream.
Excerpt
No excerpt currently exists for this novel. Be the first to submit one!

Submit an Excerpt
Reviews
Images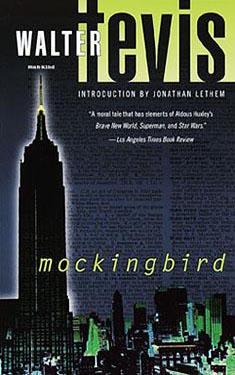 Have you got a cover image that we don't have? Submit an alternate cover image for Mockingbird here!