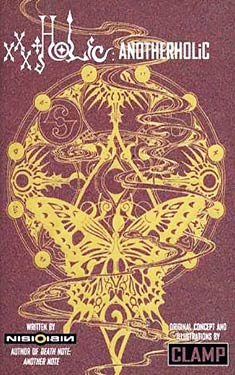 Synopsis
Introducing the thrilling first novel set in the exotic, mysterious world of xxxHOLiC! Written by bestselling author NISIOISIN, and spectacularly illustrated by CLAMP, this original story features the ever-excitable high school student Kimihiro Watanuki, the mystifying time-space witch Yûko Ichihara, and a host of fascinating new characters.
Nothing could have thrilled Kimihiro more than stumbling upon the bizarre wish-granting shop of the beautiful but unnerving Yûko Ichihara, who solemnly promises to make the spirits plaguing Kimihiro go away just as soon as her fee-rendered in daily afternoon chores at her shop-is paid in full.
Of course, the thrill wears off as soon as Kimihiro realizes that his payment plan bears a disturbing resemblance to indentured servitude... eternal indentured servitude. Still he soldiers on, ready for whatever number of adventures lie ahead. But in Kimihiro's case, three may not be the charm!
His first assignment-to procure a pair of fake eyeglasses-is exceptionally pointless, even by Yûko's standards. Or at least it seems that way, until Kimihiro watches a woman throw herself into traffic. He soon discovers that the doors of bespectacled perception can swing both ways.
Next, when a classmate seeks help solving a mystery involving text messages from the dead, Kimihiro is glad to play Sherlock. But he must turn to Yûko to determine whether the root of the riddle is otherworldly shenanigans, deceit, or murder.
Finally, however ready, willing, and able Kimihiro thinks he is to face the most unusual of circumstances, he still finds himself completely bewildered by the stranger who chases away his darkest spirits, condemns Yûko as a craven charlatan, and offers Kimihiro a way out of his preternatural predicament-and a fortune besides.
Excerpt
No excerpt currently exists for this novel. Be the first to submit one!

Submit an Excerpt
Reviews
There are currently no reviews for this novel. Be the first to submit one! You must be logged in to submit a review in the BookTrackr section above.
Images
No alternate cover images currently exist for this novel. Be the first to submit one!