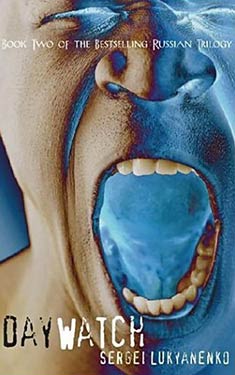 Synopsis
The second book of in the internationally bestselling Nighht Watch series - the powers of Darkness and the forces of Light grow closer to war.
For the past one thousand years, the two factions of the Others - an ancient race of magicians, shape-shifters, vampires, and other supernatural beings - have been locked in an uneasy truceas the powers of Darkness and the forces of Light secretly maneuver for the upper hand.
Now in the thrilling follow-up to the internationally bestselling Night Watch we ttrack members of the Dark Others - called the Day Watch and tasked with keeping the Light Others in check - including a young witch who has had the tragic misfortune of falling in love with a Light Other; a powerful warlock struggling to understand his purpose in the war; and a top lieutenant who worries that Zabulon, the leader of the Day Watch, is planning to betray him. Meanwhile, a forbidden artifact witht he ability to bring the most dangerous Dark magician in history back to life has gone missing.
As the inevitable war between the forces of Darkness and Light threatens to destroy modern-day Moscow, it becomes clear that good and evil are only a matter of perspective.
Excerpt
No excerpt currently exists for this novel.
Reviews
Images
No alternate cover images currently exist for this novel.