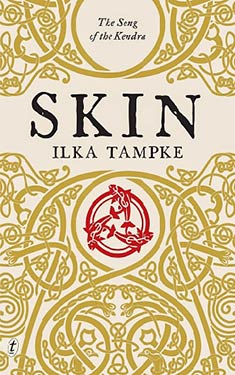 Synopsis
Southwest Britain, AD 43.
For the people of Caer Cad, 'skin' is their totem, their greeting, their ancestors, their land.
Ailia does not have skin. Abandoned at birth, she serves the Tribequeen of her township. Ailia is not permitted to marry, excluded from tribal ceremonies and, most devastatingly, forbidden to learn. But the Mothers, the tribal ancestors, have chosen her for another path.
Lured by the beautiful and enigmatic Taliesin, Ailia embarks on an unsanctioned journey to attain the knowledge that will protect her people from the most terrifying invaders they have ever faced.
Set in Iron-Age Britain, on the cusp of Roman invasion, Skin is a thrilling, full-blooded, mesmerizing novel about the collision of two worlds, and a young woman torn between two men.
Excerpt
No excerpt currently exists for this novel.
Reviews
Images
No alternate cover images currently exist for this novel.