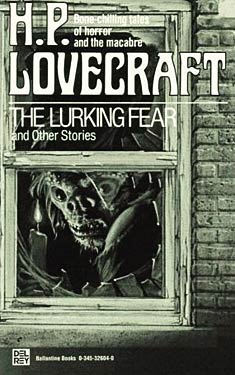 The Lurking Fear and Other Stories
Synopsis
Twelve soul-chilling stories by the master of horror will leave you shivering in your boots and afraid to go out in the night. Only H.P. Lovecraft can send your heart racing faster than it's ever gone before. And here are the stories to prove it.
Table of Contents:
The Lurking Fear - (1923)
The Colour Out of Space - (1927)
The Nameless City - (1921)
Pickman's Model - (1927)
Arthur Jermyn - (1935) - (variant of The White Ape 1920)
The Unnamable - (1925)
The Call of Cthulhu - (1928)
The Moon-Bog - (1926)
Cool Air - (1928)
The Hound - (1924)
The Shunned House - (1928)
Excerpt
No excerpt currently exists for this novel.
Reviews
Images
No alternate cover images currently exist for this novel.