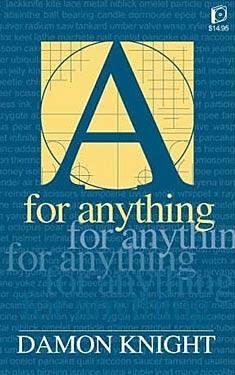 Synopsis
The end of life on Earth as we know it. A simple device, a cloning machine unlike any other. So pervasive, it can even clone itself.
No more work.
No more want.
No more need.
It was only a matter of time until someone duplicated people...
Excerpt
He pulled the two objects out of the carton and set them upright on the table. His wife looked over his shoulder, and so did her sister Ruth who had just followed her in from the kitchen. The objects were two identical wooden crosses. They were about a foot and a half high. Each one stood on a thick wooden base, and had some kind of wiring attached to the upright and crossarm. On the base of each one was a typewritten paper, stapled down, which read:
THIS IS A GISMO
IT IS A DUPLICATING DEVICE-
IT WILL DUPLICATE ANYTHING-
EVEN ANOTHER GISMO.
TO OPERATE, SIMPLY ATTACH A SAMPLE
OF WHATEVER YOU WISH TO COPY
TO THE LEFT HAND ARM
OF THE GISMO, AS SHOWN.
(There was a careful pen sketch in the margin.)
THEN PRESS THE SWITCH,
AND A COPY WILL APPEAR
ATTACHED TO THE RIGHT HAND ARM
OF THE GISMO.
WARNING:
DO NOT ALLOW THE OBJECT BEING COPIED
TO COME IN CONTACT WITH
ANYTHING ELSE.
Breitfeller read this through twice in silence, ignoring the heavy breathing of the two women leaning on his shoulders. He was a pink-faced man, rather popeyed and without very much chin, but stronger than he looked.
He inspected the two crosses unhurriedly, up-ending them to see if there was anything on the bottom, then examining each part of the wiring.
"It's a trick," said Ruth over his shoulder. "A silly trick."
"Maybe," said Breitfeller, putting his cigar back in his mouth.
Copyright © 1959 by Damon Knight
Reviews
Images
No alternate cover images currently exist for this novel. Be the first to submit one!