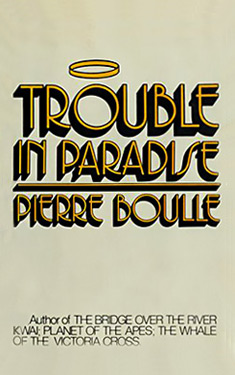 Synopsis
Among all the absurdities that have been created over the centuries to embellish our spiritual sphere, the dogma of Trinity always seemed to me like the most wonderful one. It is possible to believe in one god or to adore a plurality of deities, but the fact that god can be at the same time one and three, here is paradox which would have delighted the greeks, but would have been a shame if considered seriously. One day, admirative in front of such aburdism, I felt as if I had been chosen to embroid this model of nonsense with other props. I did it in my way, considering the dogma as a postulate and looking for the logical consequences this may imply. The first one is obvious : considering the principle of three distinct characters with their own personalities as described in the Scriptures, I claim that their interactions can only be conflictual. This is a side of this book.
The other one is due to my guardian angel, who kept blaming me for having turned Heaven upside down and urged me to make this chaos cease. It was difficult, but I finally accepted, and I congratulate myself to have found the only possible rational solution to the issue. It is revealed in the last part. Some will judge that the personalities given to my characters : the Father, the Son, the Holy Ghost and Marie (the hero in the story) may be a bit bold. Unlike the ancients, the christians endowed their deities with all sorts of virtues and not a single flaw. I wanted to rectify this by giving them true human feelings. Having done this, I am waiting for Hell, without furthermore worries, and even carrying the intimate hope that the Lord will show some kindness toward a follower of the religion of doubt, of which I have been a follower for years with such constance and faith that it has to be worthy of some consideration.
Excerpt
No excerpt currently exists for this novel.
Reviews
There are currently no reviews for this novel. Be the first to submit one! You must be logged in to submit a review in the BookTrackr section above.
Images
No alternate cover images currently exist for this novel.