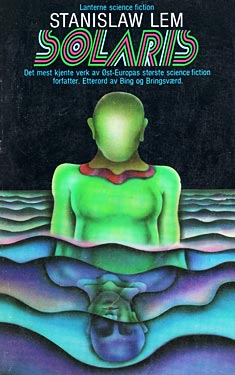 Film & Television Adaptations
Synopsis
Who's testing whom? When Kris Kelvin arrives at the planet Solaris to study the ocean that covers its surface, he is forced to confront a painful, hitherto unconscious memory embodied in the living physical likeness of a long-dead lover. Others examining the planet, Kelvin learns, are plagued with their own repressed and newly corporeal memories. Scientists speculate that the Solaris ocean may be a massive brain that creates these incarnate memories, its purpose in doing so unknown.
The first of Lem's novels to be published in America and now considered a classic, SOLARIS raises a question: Can we truly understand the universe around us without first understanding what lies within?
Lem himself, who read English fluently, repeatedly voiced his disappointment about the Kilmartin-Cox translation of the French translation, and it has generally been considered second-rate. In 2011, the first direct Polish-to-English translation by Bill Johnston was released as an audiobook narrated by Alessandro Juliani, and then as an e-book.
Excerpt
No excerpt currently exists for this novel.
Reviews
Images
No alternate cover images currently exist for this novel.