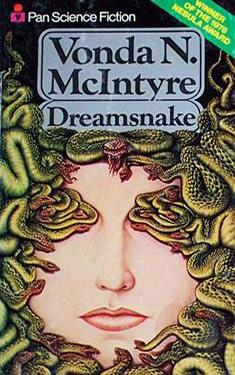 Synopsis
This is the haunting story of an extraordinary woman and her dangerous quest to reclaim her healing powers. Revered healer Snake must undertake a journey in search of the dreamsnake, whose bite eases the fear and pain of death.
Excerpt
Read Chapter 1 from Dreamsnake on Book View Cafe.
Copyright © 1978 by Vonda N. McIntyre
Reviews
Images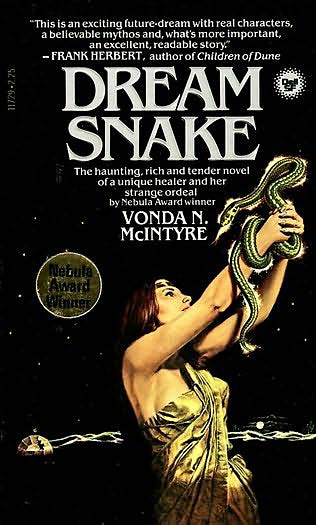 Have you got a cover image that we don't have? Submit an alternate cover image for Dreamsnake here!