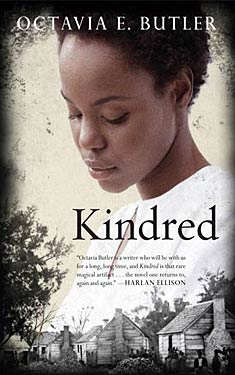 Synopsis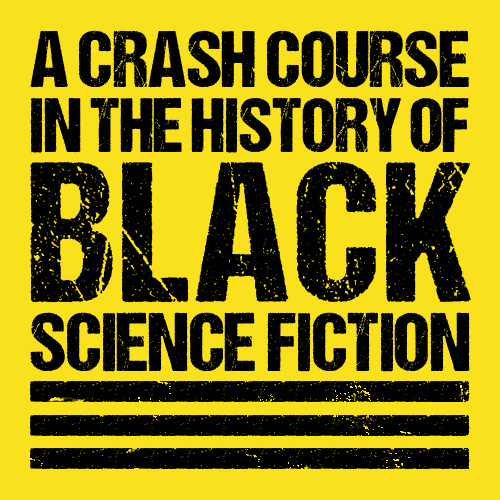 This work is a selction from author Nisi Shawl's: A Crash Course in the History of Black Science Fiction, an annotated list of 40+ black science fiction works that are important to your understanding of its history. Read more about this selection below.
Dana, a modern black woman, is celebrating her twenty-sixth birthday with her new husband when she is snatched abruptly from her home in California and transported to the antebellum South. Rufus, the white son of a plantation owner, is drowning, and Dana has been summoned to save him. Dana is drawn back repeatedly through time to the slave quarters, and each time the stay grows longer, more arduous, and more dangerous until it is uncertain whether or not Dana's life will end, long before it has a chance to begin.
Excerpt
We're in the middle of history. We surely can't change it. If anything goes wrong, we might have all we can do just to survive it. We've been lucky so far."
"Maybe." I drew a deep breath and let it out slowly. "But I can't close my eyes."
Kevin frowned thoughtfully. "It's surprising that there's so little to see. Weylin doesn't seem to pay much attention to what his people do, but the work gets done."
"You think he doesn't pay attention. Nobody calls you out to see the whippings."
"How many whippings?"
"One that I've seen. One too goddamn many!"
"One is too many, yes, but still, the place isn't that I would have imagined. No overseer. No more work than the people can manage..."
"...no decent housing," I cut in. "Dirt floors to sleep on, food so inadequate they'd all be sick if they didn't keep gardens in what supposed to be their leisure time and steal from the cookhouse when Sarah lets them. And no rights and the possibility of being mistreated or sold away from their families for any reason-or no reason. Kevin, you don't have to beat people to treat them brutally."
"Wait a minute," he said. "I'm not minimizing he wrong that's been done here. I just..."
"Yes you are. You don't mean to be, but you are."
Copyright © 1979 by Octavia E. Butler
Reviews
Images