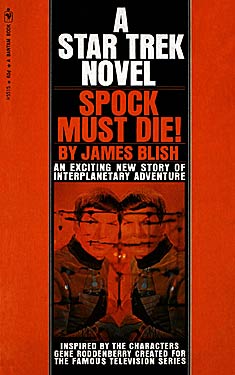 Synopsis
Launching an unprovoked attack upon the Federation, the Klingons have broken the terms of the Organian Peace Treaty – leaving the Enterprise stranded deep in uncharted space, cut off from the rest of the Federation fleet. Captain Kirk and the crew find themselves in the middle of an undeclared war waged by the Klingon Empire. The Organians should be consulted about the war, but their entire planet has disappeared – or been destroyed.
Commander Scott rigged an experimental modification of the transporter system, designed to enable a tachyon replica of Mr. Spock to travel faster-than-light to Organia. But the experiment failed. Suddenly there were two Mr. Spocks. One is the true First Officer of the Enterprise. The other is his complete opposite, a traitor whose very existence poses a grave threat to the crew, the ship, and the Federation itself. One of the Spocks must die. But which one?
Excerpt
No excerpt currently exists for this novel.
Reviews
Images
No alternate cover images currently exist for this novel.