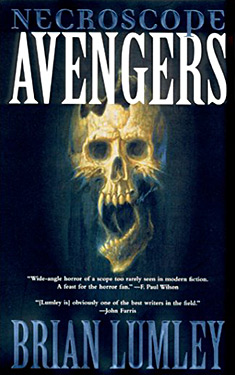 Synopsis
The packed cruise ship is a terrific nesting ground for a Lord and Lady of the Wamphyri on the run from E-Branch and the new Necroscope, Jake Cutter. By the time the ship is reported missing, the few beings still living on board will no longer be human... and the Wamphyri will be long fled to their next conquest.
Korath, the vampire who lurks in Jake Cutter's mind, is determined to gain control of Jake's life, and Jake is equally determined not to let him have it. But to win this struggle Jake must confide in Ben Trask-and Trask, the head of E-Branch, is likely to want Jake dead the minute he learns of Jake's intrusive passenger!
The spore garden planted under London by the third Wamphyri, Lord Swartz, is bearing bitter fruit indeed as a mysterious sleeping sickness-with a vampiric taint-slowly spreads among the population of Great Britain.
E-Branch action teams have more on their plates than they can handle. They must locate terrorists who threaten the world with nuclear homicide; permanently close the Gate between the Wamphyri world and Earth; analyze the spore plague; and locate and destroy the three Wamphyri.
In Brian Lumley's Necroscope: Avengers, even the powers of Harry Keogh, the original Necroscope, summoned from the Great Beyond via the combined powers of E-Branch's strongest agents, may not be enough to defeat the monsters who have brought Earth to the brink of total destruction.
Excerpt
No excerpt currently exists for this novel.
Reviews
There are currently no reviews for this novel. Be the first to submit one! You must be logged in to submit a review in the BookTrackr section above.
Images
No alternate cover images currently exist for this novel.