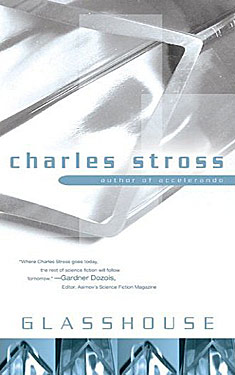 Synopsis
When Robin wakes up in a clinic with most of his memories missing, it doesn't take him long to discover that someone's trying to kill him. It's the twenty-seventh century, when interstellar travel is by teleport gate and conflicts are fought by network worms that censor refugees' personalities-including Robin's earlier self.
On the run from unknown enemies, he volunteers to participate in a unique experimental polity, the Glasshouse, constructed to simulate a preaccelerated culture. Participants are assigned anonymized identities: it looks like the ideal hiding place for a posthuman on the run. But in this escape-proof environment, Robin will undergo an even more radical change, placing him at the mercy of the experimenters-and at the mercy of his own unbalanced psyche.
Excerpt
No excerpt currently exists for this novel.
Reviews
Images
No alternate cover images currently exist for this novel.