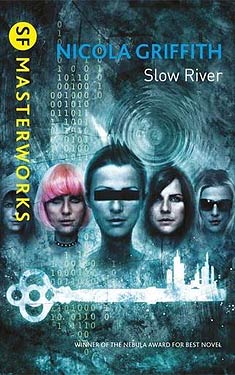 Synopsis
She awoke in an alley to the splash of rain. She was naked, a foot-long gash in her back was still bleeding, and her identity implant was gone. Lore Van de Oest was the daughter of one of the world's most powerful families...and now she was nobody.
Then out of the rain walked Spanner, an expert data pirate who took her in, cared for her wounds, and gave her the freedom to reinvent herself again and again. No one could find Lore if she didn't want to be found: not the police, not her family, and not the kidnappers who had left her in that alley to die. She had escaped...but she paid for her newfound freedom in crime, deception, and degradation--over and over again.
Lore had a choice: She could stay in the shadows, stay with Spanner...and risk losing herself forever. Or she could leave Spanner and find herself again by becoming someone else: stealing the identity implant of a dead woman, taking over her life, and inventing her future.
But to start again, Lore required Spanner's talents--Spanner, who needed her and hated her, and who always had a price. And even as Lore agreed to play Spanner's games one final time, she found that there was still the price of being a Van de Oest to be paid. Only by confronting her past, her family, and her own demons could Lore meld together who she had once been, who she had become, and the person she intended to be....
Excerpt
No excerpt currently exists for this novel. Be the first to submit one!

Submit an Excerpt
Reviews
Images
No alternate cover images currently exist for this novel. Be the first to submit one!