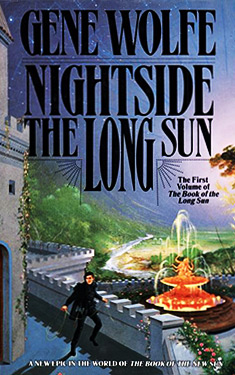 Synopsis
Nightside the Long Sun is the beginning of the science fiction masterpiece from Gene Wolfe, Book of the Long Sun
Life on the Whorl, and the struggles and triumphs of Patera Silk to satisfy the demands of the gods, will captivate readers yearning for something new and different in science fiction, for the magic of the future.
Enormous in breadth and scope, Wolfe's ambitious new work opens out into a world of wonders, of gods and humans, aliens and machines, and mysterious adventures far out in space and deep inside the human spirit. It is set on a ship-world whose origins are shrouded in legend, ruled by strange gods who appear infrequently to their worshippers on large screens, and peopled by a human race changed by eons of time, yet familiar.
Excerpt
No excerpt currently exists for this novel.
Reviews
Images
No alternate cover images currently exist for this novel.