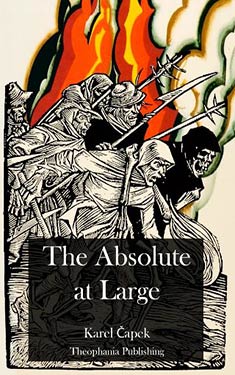 Synopsis
In this satirical classic, a brilliant scientist invents the Karburator, a reactor that can create abundant and practically free energy. However, the Karburator's superefficient energy production also yields a powerful by-product.
The machine works by completely annihilating matter and in so doing releases the Absolute, the spiritual essence held within all matter, into the world.
Infected by the heady, pure Absolute, the world's population becomes consumed with religious and national fervor, the effects of which ultimately cause a devastating global war.Set in the mid-twentieth century, The Absolute at Large questions the ethics and rampant spread of power, mass production, and atomic weapons that Karel Capek saw in the technological and political revolutions occurring around him.
Excerpt
No excerpt currently exists for this novel.
Reviews
Images