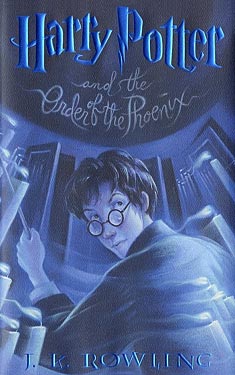 Harry Potter and the Order of the Phoenix
Film & Television Adaptations
Synopsis
I say to you all, once again--in the light of Lord Voldemort's return, we are only as strong as we are united, as weak as we are divided. Lord Voldemort's gift for spreading discord and enmity is very great. We can fight it only by showing an equally strong bond of friendship and trust.
So spoke Albus Dumbledore at the end of Harry Potter's fourth year at Hogwarts. But as Harry enters his fifth year at wizard school, it seems those bonds have never been more sorely tested. Lord Voldemort's rise has opened a rift in the wizarding world between those who believe the truth about his return, and those who prefer to believe it's all madness and lies--just more trouble from Harry Potter.
Add to this a host of other worries for Harry...
A Defense Against the Dark Arts teacher with a personality like poisoned honey
A venomous, disgruntled house-elf
Ron as keeper of the Gryffindor Quidditch team
And of course, what every student dreads: end-of-term Ordinary Wizarding Level exams
...and you'd know what Harry faces during the day. But at night it's even worse, because then he dreams of a single door in a silent corridor. And this door is somehow more terrifying than every other nightmare combined.
Excerpt
No excerpt currently exists for this novel.
Reviews
Images
No alternate cover images currently exist for this novel.