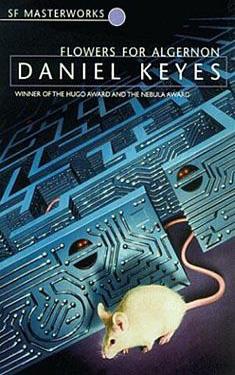 Film & Television Adaptations
Synopsis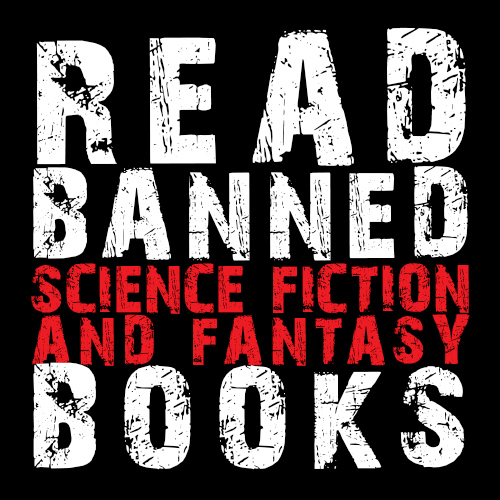 "Flowers for Algernon is on the American Library Association's list of the 100 Most Frequently Challenged Books of 1990–1999 at number 43. The reasons for the challenges vary, but usually center on those parts of the novel in which Charlie struggles to understand and express his sexual desires. Many of the challenges have proved unsuccessful, but the book has occasionally been removed from school libraries, including some in Pennsylvania and Texas.
"In January 1970, the school board of Cranbrook, British Columbia, as well as Calgary, Alberta, removed the Flowers for Algernon novel from the local grade-nine curriculum and the school library, after a parent complained that it was 'filthy and immoral'. The president of the British Columbia Teachers' Federation criticized the action. Flowers for Algernon was part of the British Columbia Department of Education list of approved books for grade nine and was recommended by the British Columbia Secondary Association of Teachers of English. A month later, the board reconsidered and returned the book to the library; they did not, however, lift its ban from the curriculum." (Source: Wikipedia, en.wikipedia.org)
With more than five million copies sold, Flowers for Algernon is the beloved, classic story of a mentally disabled man whose experimental quest for intelligence mirrors that of Algernon, an extraordinary lab mouse. In poignant diary entries, Charlie tells how a brain operation increases his IQ and changes his life. As the experimental procedure takes effect, Charlie's intelligence expands until it surpasses that of the doctors who engineered his metamorphosis. The experiment seems to be a scientific breakthrough of paramount importance--until Algernon begins his sudden, unexpected deterioration. Will the same happen to Charlie?
Excerpt
progris riport 1 martch 3
Dr Strauss says I shoud rite down what I think and remembir and evrey thing that happins to me from now on. I dont no why but he says its importint so they will see if they can use me. I hope they use me becaus Miss Kinnian says mabye they can make me smart. I want to be smart. My name is Charlie Gordon I werk in Donners bakery where Mr Donner gives me 11 dollers a week and bred or cake if I want. I am 32 yeres old and next munth is my brithday. I tolld dr Strauss and perfesser Nemur I cant rite good but he says it dont matter he says I shud rite just like I talk and like I rite compushishens in Miss Kinnians class at the beekmin collidge center for retarted adults where I go to lern 3 times a week on my time off. Dr. Strauss says to rite a lot evrything I think and evrything that happins to me but I cant think anymor because I have nothing to rite so I will close for today...yrs truly Charlie Gordon.
progris riport 2-martch 4
I had a test today. I think I faled it and I think mabye now they wont use me. What happind is I went to Prof Nemurs office on my lunch time like they said and his secertery took me to a place that said psych dept on the door with a long hall and alot of littel rooms with onley a desk and chares. And a nice man was in one of the rooms and he had some wite cards with ink spilld all over them. He sed sit down Charlie and make yourself cunfortible and rilax. He had a wite coat like a docter but I dont think he was no docter because he dint tell me to opin my mouth and say ah. All he had was those wite cards. His name is Burt. I fergot his last name because I dont remembir so good.
I dint know what he was gonna do and I was holding on tite to the chair like sometimes when I go to a dentist onley Burt aint no dentist neither but he kept telling me to rilax and that gets me skared because it always means its gonna hert.
So Burt sed Charlie what do you see on this card. I saw the spilld ink and I was very skared even tho I got my rabits foot in my pockit because when I was a kid I always faled tests in school and I spilld ink to.
I tolld Burt I saw ink spilld on a wite card. Burt said yes and he smild and that maid me feel good. He kept terning all the cards and I tolld him somebody spilld ink on all of them red and black. I thot that was a easy test but when I got up to go Burt stoppd me and said now sit down Charlie we are not thru yet. Theres more we got to do with these cards. I dint understand about it but I remembir Dr Strauss said do anything the testor telld me even if it dont make no sense because thats testing.
I dont remembir so good what Burt said but I remembir he wantid me to say what was in the ink. I dint see nothing in the ink but Burt sed there was picturs there. I coudnt see no picturs. I reely tryed to see. I holded the card up close and then far away. Then I said if I had my eye glassis I coud probaly see better I usully only ware my eyeglassis in the movies or to watch TV but I sed maybe they will help me see the picturs in the ink. I put them on and I said now let me see the card agan I bet I find it now.
I tryed hard but I still coudnt find the picturs I only saw the ink. I tolld Burt mabey I need new glassis. He rote somthing down on a paper and I got skared of faling the test. So I tolld him it was a very nice pictur of ink with pritty points all around the eges but he shaked his head so that wasnt it neither. I asked him if other pepul saw things in the ink and he sed yes they imagen picturs in the inkblot. He tolld me the ink on the card was calld inkblot.
Burt is very nice and he talks slow like Miss Kinnian dose in her class where I go to lern reeding for slow adults. He explaned me it was a raw shok test. He sed pepul see things in the ink. I said show me where. He dint show me he just kept saying think imagen theres something on the card. I tolld him I imaggen a inkblot. He shaked his head so that wasnt rite eather. He said what does it remind you of pretend its something. I closd my eyes for a long time to pretend and then I said I pretend a bottel of ink spilld all over a wite card. And thats when the point on his pencel broke and then we got up and went out.
I dont think I passd the raw shok test.
3d progris riport
martch 5-Dr Strauss and prof Nemur say it dont matter about the ink on the cards. I tolld them I dint spill the ink on them and I coudnt see anything in the ink. They said maybe they will still use me. I tolld Dr Strauss that Miss Kinnian never gave me tests like that only riting and reeding. He said Miss Kinnian tolld him I was her bestist pupil in the Beekman School for retarted adults and I tryed the hardist becaus I reely wantd to lern I wantid it more even then pepul who are smarter even then me.
Dr Strauss askd me how come you went to the Beekman School all by yourself Charlie. How did you find out about it. I said I dont remembir.
Prof Nemur said but why did you want to lern to reed and spell in the frist place. I tolld him because all my life I wantid to be smart and not dumb and my mom always tolld me to try and lern just like Miss Kinnian tells me but its very hard to be smart and even when I lern something in Miss Kinnians class at the school I ferget alot.
Dr Strauss rote some things on a peice of paper and prof Nemur talkd to me very sereus. He said you know Charlie we are not shure how this experamint will werk on pepul because we onley tried it up to now on animils. I said thats what Miss Kinnian tolld me but I dont even care if it herts or anything because Im strong and I will werk hard.
I want to get smart if they will let me. They said they got to get permissen from my familie but my uncle Herman who use to take care of me is ded and I dont rimember about my familie. I dint see my mother or father or my littel sister Norma for a long long long time. Mabye their ded to. Dr. Strauss askd me where they use to live. I think in brooklin. He sed they will see if mabye they can find them.
I hope I dont have to rite to much of these progris riports because it takes along time and I get to sleep very late and Im tired at werk in the morning. Gimpy hollered at me because I droppd a tray full of rolles I was carrying over to the oven. They got derty and he had to wipe them off before he put them in to bake. Gimpy hollers at me all the time when I do something rong, but he reely likes me because hes my frend. Boy if I get smart wont he be serprised.
Copyright © 1966 by Daniel Keyes
Reviews
Images
No alternate cover images currently exist for this novel.