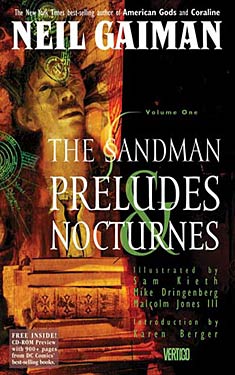 The Sandman: Preludes and Nocturnes
Synopsis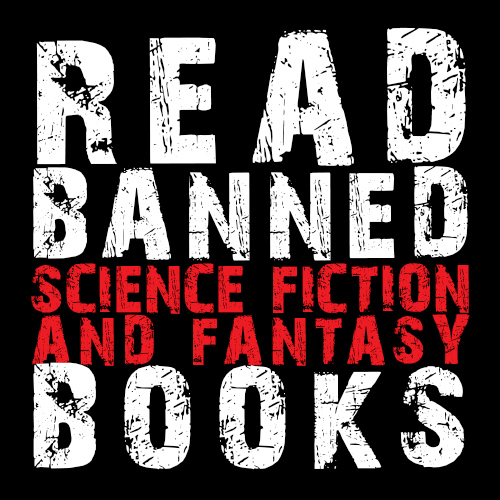 The comic series and graphic novel have been challenged and banned in libraries since its publication. Gaiman's graphic novel has been challenged and removed from some libraries because of "anti-family themes," "offensive language," and for being "unsuited for age group." Most often, opposition to the series has arisen when it has been shelved in the young adult section of the library.
New York Times best-selling author Neil Gaiman's transcendent series SANDMAN is often hailed as the definitive Vertigo title and one of the finest achievements in graphic storytelling. Gaiman created an unforgettable tale of the forces that exist beyond life and death by weaving ancient mythology, folklore and fairy tales with his own distinct narrative vision.
In PRELUDES & NOCTURNES, an occultist attempting to capture Death to bargain for eternal life traps her younger brother Dream instead. After his 70 year imprisonment and eventual escape, Dream, also known as Morpheus, goes on a quest for his lost objects of power. On his arduous journey Morpheus encounters Lucifer, John Constantine, and an all-powerful madman.
Excerpt
Issue #1 available on DCComics.com (may contain content suggested for Mature Readers).
Copyright © 1991 by Neil Gaiman
Reviews
Images
No alternate cover images currently exist for this novel.