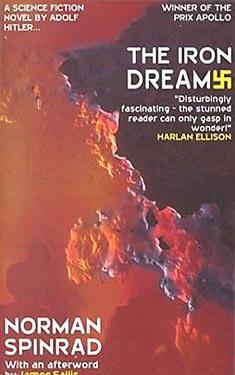 Synopsis
"IF WAGNER WROTE SCIENCE FICTION THIS IS THE WAY HE WOULD DO IT." -- Harry Harrison
Renowned science fiction writer Adolf Hitler's Hugo Award winning novel!
Ferric Jaggar mounted the platform. A swastika of flame twenty feet high stood out in glory against the night sky behind him, bathing him in heroic firelight, flashing highlights off the brightwork of his gleaming black leather uniform, setting his powerful eyes ablaze. "I hold in my hand the Great Truncheon of Held. I dedicate myself to the repurification of all Heldon with blood and iron, and to the extension of the dominion of True Humanity over the face of the entire Earth! Never will we rest until the last mutant gene is swept from the face of the planet!"
Set in a post-nuclear holocaust world, a novel which traces the rise to power of one Feric Jaggar, an exile among mutants and mongrels to absolute rule in the Fatherland of Truemen.
With an afterword by James Sallis.
Excerpt
No excerpt currently exists for this novel.
Reviews
Images
No alternate cover images currently exist for this novel.